Hiking with a dog isn't as easy as it seems. Here's what you need to know about what you have to prepare before your next outdoor adventure.
Dogs make for a great companion on the trail. So hiking, aside from being a good exercise for the body, is one of the best ways to strengthen your bond with your furry friend. If you're heading on an outdoor adventure with your canine buddy, it is best to be well-prepared for the trip to avoid hiccups along the way.
So, we're here to save you some time by answering questions you may have on the dos and don'ts when hiking with a dog. Read on to learn our pointers!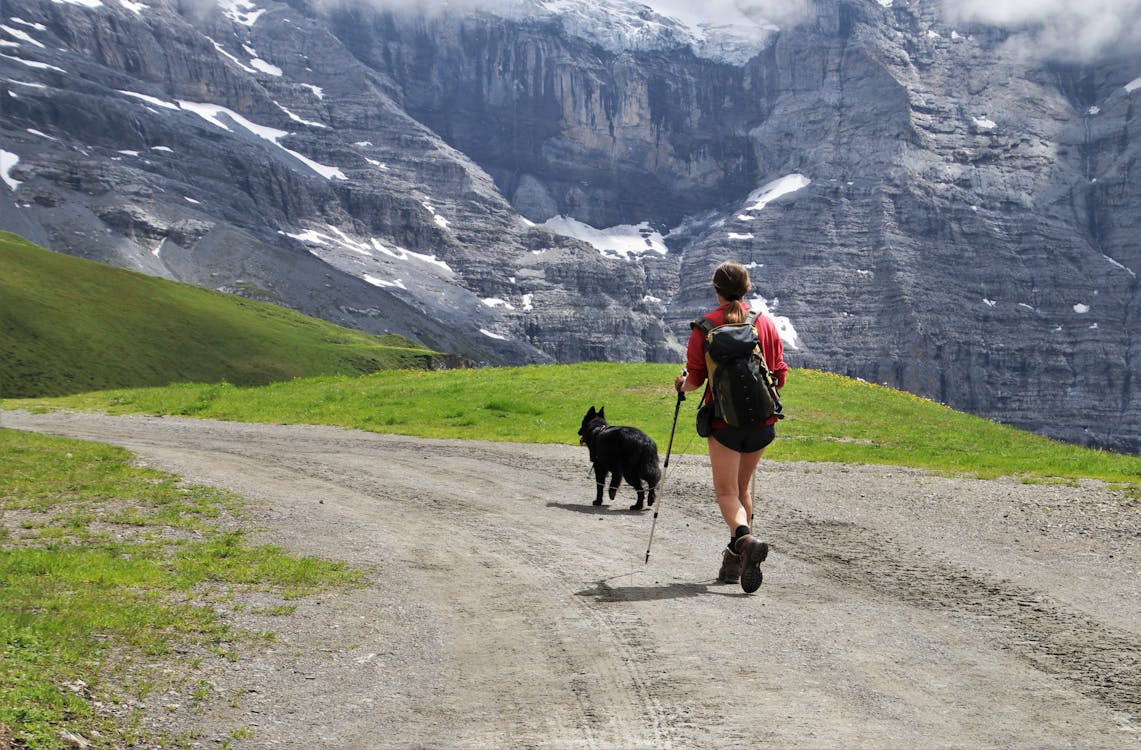 Are dogs allowed in national parks?
First time to hike with a dog? Then you're probably thinking if dogs are even allowed in national parks. Thankfully, there are many pet-friendly national parks. Just be wary of their general pet rules. Most of these trails have additional restrictions to preserve the wildlife against risks so better look out for that as well. 
Be sure to check the rules and regulations of the trail first to know if your dog can accompany you on your trip. Aside from facing fines, you might also get the ire of your fellow hikers because this may be hard to accept, but not everyone around you likes dogs. If your dog can join you on your trek, it pays to learn and practice the National Parks' BARK rule, which stands for:
B

ag your pet's waste

A

lways keep your pet on a leash

R

espect wildlife

K

now where you can go
These are self-explanatory, and it helps hikers to have a pleasant outdoor experience. By following the rules, you also help preserve the natural beauty of the environment and keep the animals habituating in the area at peace.
Now that you learned what not to do in dog-friendly hiking sites, it's time that you prepare yourself and your pet for the trip.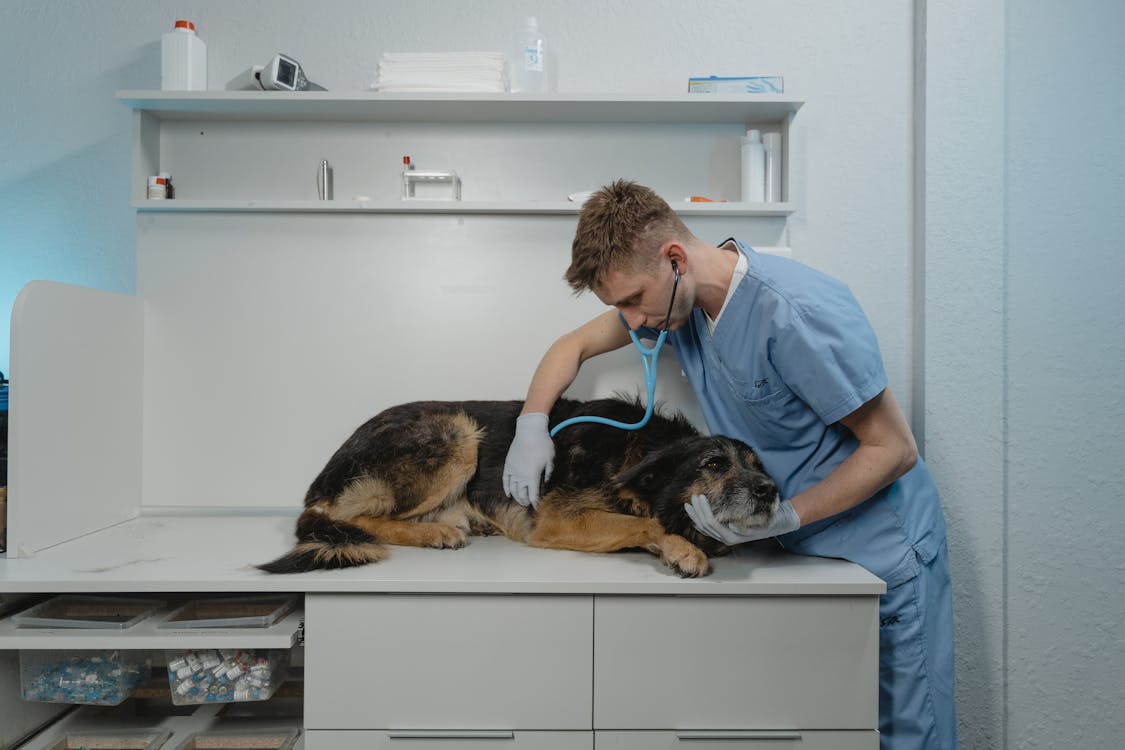 Visit a vet.
Before setting out for the journey, check with your veterinarian first to learn what your pet can handle because some breeds make a better hiking partner than others, and there might be limitations on what your dog can and cannot do –As REI recommend, it is always worth getting the vets approval before doing any new activity! Another thing to be wary of is your dog's age because older dogs may not be able to keep up with challenging terrain, and climbing up the trail might be too much for a puppy's growing bones. Also, avoid hiking in scorching hot weather since dogs are more vulnerable to the dangers of excessive heat than humans.
A well-trained dog comes a long way.
If your friendly mutt still hasn't had any training, this is a perfect time to teach them. A simple "come," "sit," and "stay" will help you in following the BARK rule. Your dog should learn to walk politely on a leash so they cannot drag you into the woods. 
Work on getting your pet to follow a "leave it" and "quiet" cue to curb their barking. These simple commands will save them from eating or messing with anything hazardous along the trail, and controlling their barking will maintain the peace.
What to pack when hiking with a dog?
After training, you should now be ready to pack your bags and go. But remember, you're coming with a company. So don't forget to pack when you are hiking with a dog.
Here are some of the things that your should have with you if you're trekking with a pet:
Poop bags to clean after your dog

A collar with ID tags and a sturdy 6-foot leash

A clean water supply and a portable water bowl

Dog food, snacks, or treats

A pet first aid kit

Pet-safe insect repellent

Booties for hiking in rough terrain
Don't forget to check out our list of Essential Camping Gear for Backpacking
Where to stay for the night?
Before heading out, plan for where you'll stay the night. If the place where you're going is far from home, consider looking for pet-friendly B&Bs. Again, not everyone is fond of dogs. But if you're bringing a tent and ready to camp outdoors, this shouldn't be an issue.
Summary
For our final note, this is the most important thing to remember when you're already out and about. Make sure to enjoy yourselves during the hike! Remember, you're taking this trip to bond with your pet, to enjoy breathtaking views, and to experience the calmness of nature. Being prepared is just a way to save you (and others) from stress and unwanted noise. Most importantly enjoy this special moment you will have when hiking with a dog.