Learn about the 8 Essential Items for Backpacking and camping before your next trip into the great outdoors.  Picture this: you're in the woods setting camp for the night after a long days hiking. You're sitting in front of a pile of twigs and branches that you picked up around the area which will serve as your source of warmth throughout the night. Your body is aching and you can't wait to feel the warmth and smell of the campfire and cook some delicious food for you to devour! 
As you reach for your backpack, you realize that you forgot to bring your lighter (or matches.) What a NIGHTMARE!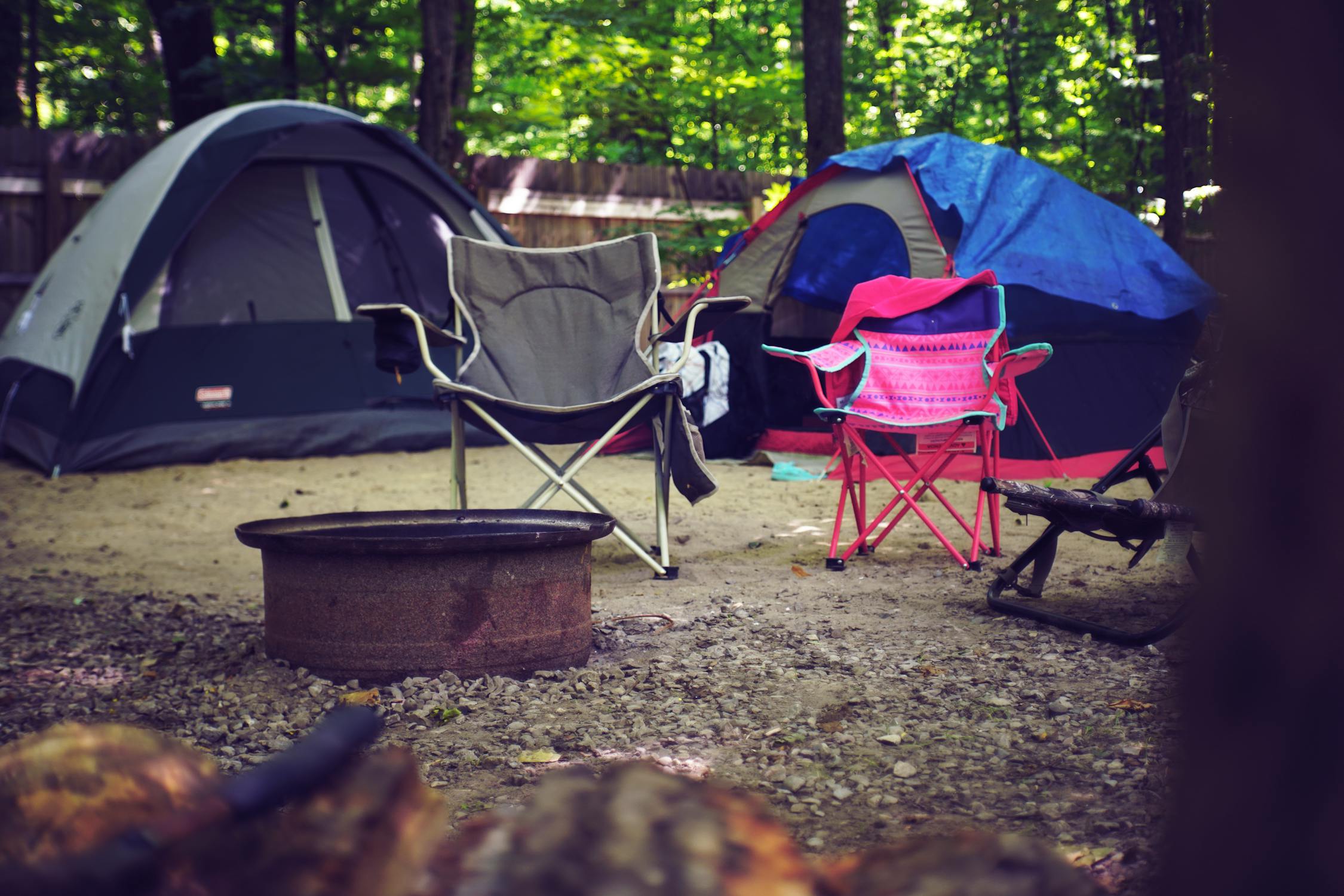 Sounds frustrating, right? To realize that you overlooked something until you needed it. But, hey, there's a solution for that. A checklist of your camping needs!
Whether you're an outdoor pro or a first-time camper, here are our most recommended camping gear essentials.
Nature is full of surprises. It's possible to get small cuts, scrapes, or blisters when hiking to a camping site, so a bandage roll and an antiseptic are must-haves. Remember, a small cut and easily get infected if not treated properly. Make sure to include insect repellants, scissors, gauze, tweezers, sterile wipes, alcohol, and pain medications, too.
It's a game of probability when it comes to weather. So, it's important to have rain gear in your backpack that you can pull out when there's a sign of a downpour. 
Choose a lightweight, water-resistant jacket or a windbreaker to stay dry. Consider bringing a waterproof cover to protect your bag, too. It's hard to walk around in damp clothes and you'll be more prone to falling ill. We don't want to cut the trip short, do we?
Bring a portable and rechargeable flashlight or headlamp to help you see better at night. Sure, you can build a fire, but it only covers about a few feet around its area. Meanwhile, a powerful lamp can support you in inspecting your surroundings.
According to this research by TreeHugger, about 42% of people get lost in the woods because they wandered off the trail. Some of them found their way out, but some had to be rescued!
To prevent this from happening to you, bring a compass or a GPS unit for navigation. Learn how to read these tools before you set off on your journey to avoid mishaps during your trip. There are free apps that let you see maps offline or better yet, have a printed map of the trail that you plan to take.
Prevent the risk of dehydration by bringing a portable water filter. Using this device, you can turn murky river water into fresh drinking water. It's worth having one in case of an emergency.
What's a camping trip without a campfire, right? So, don't forget to pack a fire starter. Make sure to bring waterproof matches, lighters, or flint and steel. Staying dry and warm at night can be a challenge if you forgot to bring this!
Protip: Don't want to buy a firelighter? Use a cotton pad that is covered in vaseline – It will serve as a firelighter and work even when damp. 
Is it really worth it to buy a satellite communicator? Yes, we recommend you invest in this because it can be your lifeline in the wilderness. There are different kinds of satellite communicators. Some of them can send signals that you're in danger, while others can be used as a locator.
One of the most overlooked items which can have a huge impact on your safety when walking, are gaiters. They can prevent bites from snakes and other animals while not adding a huge amount of weight – Check out which gaiters to buy. 
Summary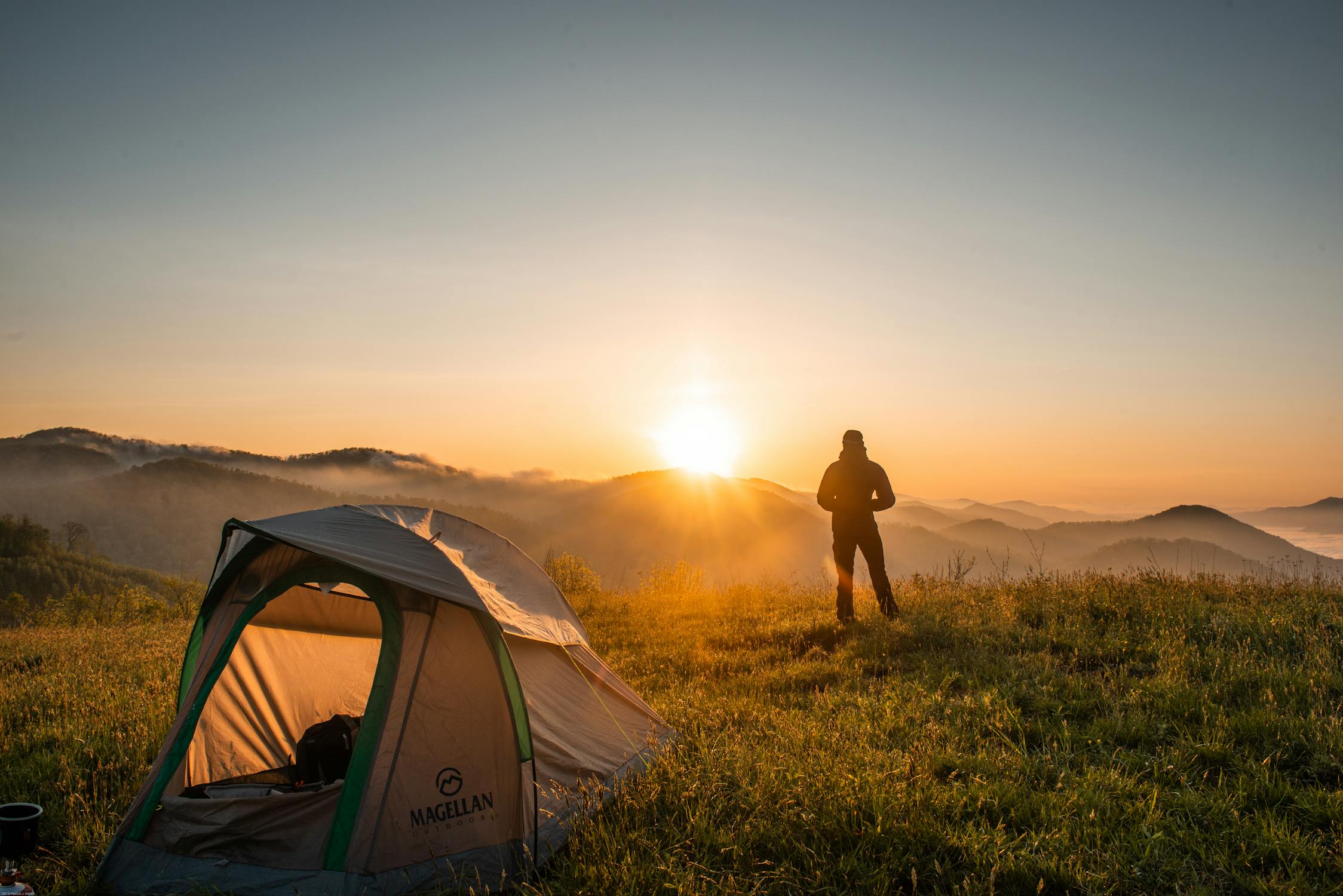 Camping is a great way to reconnect with ourselves and with nature. For some, it is their only escape from a week of work or a break from studying. There are campers who do it for the thrill of adventure.
No matter what the reason is, focus on the goal to always be prepared. These camping gear essentials are good to have in case of minor injuries, unexpected weather, and risks of misadventures. There are other things to pack aside from what we've mentioned, but think of this as your priority list.
We also understand that some of the essentials can be beyond your budget, but there are cheaper alternatives to choose from. Although some of the best items in the market can be pricey, keep in mind that you can never replace life and safety with money.